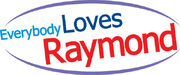 Everybody Loves Raymond is an American television sitcom starring Ray Romano, Patricia Heaton, Brad Garret, Doris Roberts, and Peter Boyle. It originally ran on CBS from September 13, 1996, to May 16, 2005. The main character Ray Barone (Romano) is a Met fan as well as in real life.
The show features a few members of the 1969 New York Mets champions team being selected into Major League Baseball's Hall of Fame. The episode "Big Shots" is the 19th episode of the 3rd season which premiered on March 1, 1999. The Mets that appeared in the episode are Tommie Agee, Jerry Grote, Bud Harrelson, Cleon Jones, Ed Kranepool, Tug McGraw, Art Shamsky and Ron Swoboda. Meet the Mets is sung by Ray and Robert at the end of the episode when they are driving back home.
Shea Stadium has appeared in the show for only two episodes. It's first appearances was in the episode Diamonds which was the 16th of the first season. The beginning of the episode shows Ray talking with Barry Bonds about the differences in their salaries during a game at the ballpark.
It's last appearance was in Ray's on TV, the first episode of the second season. In the episode, Ray is working in the Press Box at Shea Stadium, he's having fun joking with his friends and co-workers Kevin Daniels (Kevin James) (who does play-by-play for the New York Mets) and Andy the "stat guy".
In the Annoying Kid episode, Ray's two sons have blankets with the image of the Mets logo on them. Also in "A Job for Robert" a Mets banner is seen in Robert's room by his bed and by the window. Also there is an image of Shea over the bed and images of Mets games in picture frames in the corner by the door.